THE VA NEEDS TO BE SAVED
By Investigative Journalist, Barry R. Clausen
November 28, 2015
NewsWithViews.com
Many of our newest veterans are transitioning to civilian life and returning from combat, but preparation for them by the Veterans Administration (VA) is still amiss. The U.S. has known that once the American servicemen and women returned from Iraq and Afghanistan they would require the healthcare promised to them at the time of their enlistment. Our servicemen and women have earned the right to expect such assistance from the VA to provide the best medical and mental health care possible. Increases in VA personnel and facility resources needed to respond to returning soldiers should have been anticipated and been in place prior to the soldiers return home. Had these easily foreseen steps been made, perhaps the painfully long appointment waiting times would have been slim to none.
I was a patient at the VA, seeking care, attending my appointments, and yet still needed to be resuscitated at home by my wife, due to the failure of a physician named Dr. Digpal Chauhan my VA assigned physician to diagnose and treat my case appropriately. He refused and failed to order tests to find out the true reasons why I was feeling sick for so many weeks. It was discovered at the Mather VA Hospital that I had blood clots in my lungs which was the why I had been feeling so ill for so long. Instead of properly treating and diagnosing me Dr. Chauhan and his Registered Nurse Larry Grant continued to order cough syrup to treat my symptoms instead of actually listening to me and my wife and our reports of my deteriorating health; for months.
When employees provide information as Whistleblowers of the "Bad Treatment" towards veterans, it isn't the perpetrator(s) but the brave employees who are attacked for standing up for veterans. Seeking help from the VA unions is catastrophic for VA employees, even though more than half of the members are veterans themselves. In keeping with what the Union professes to be, when something really happens, it really happens and the union seems to have their collective heads buried in the sand. The Union closes its doors, and without hesitation, will not spend any time on assisting anyone unless they have a direct connection to the union president.
American Federation of Government Employees (AFGE) is supposed to represent more than 500,000 people employed by the Federal Government, which includes the Department of Veteran Affairs. A president of the union in New York was recently arrested and indicted in White Plains Federal Court for Stealing Union Funds. See case here. The members are spending their hard earned money paying their union dues and that same union is allowing some presidents to make purchases and withdrawals out of dues payments, while conducting day to day affairs.
According to two sources I interviewed who were unknown to each other, Gloria Salter has been allowed to suppress members' rights, violate rules and regulations, intimidate members, refuse representation and enforce personal payment to her. According to the sources there is no transparency under the leadership of Gloria Salter, the current (possibly) AFGE Local 1206 Union President. Salter is allegedly under Federal Investigation for conduct unbecoming a union president according to the nurses I interviewed.


Gloria Salter, Local AFGE 1206 Union President
I am aware of V.A. employees who have and continue to suffer at the hands of Salter for refusal of the following Union Representation Actions:
Refusal of representation, refusal to negotiate on the behalf of employees, refusing to file grievances, refusing arbitration, refusing to respond appropriately to disciplinary actions, refusing to help with Workers Compensation for on the job injuries of VA employees, refusing to assist with EEO cases, refusing to assist with MSPB cases. All of these refusals by Gloria Salter, the one person charged with the ultimate responsibility of representing V.A. employees, many of which are also veterans. Instead Salter continues to concur with the Federal Agency Decisions which many times results in harmful outcomes.
What is the true purpose of the Union if they won't assist with the people that serve this country?
When the VA refuses to acknowledge inappropriate behavior the following occurs:
Errors in the surgical department resulting in incorrect eye's being operated on, the wrong leg being operated on and/or removed, heart attacks, incorrect armbands being placed on veterans such as the DNR (Do Not Resuscitate) armband which resulted in the death of a veteran at Mather V.A. Hospital, pneumothorax's and a host of other negligent actions unto veteran patients. According to nurses I interviewed, "Where do we go for our voices to be heard? Where do we go for compensation regarding negligent behavior and malpractice?"
The same people we are complaining about are the same people making the decisions regarding our claims. Injustice for those of us who serve and survive wars yet upon our return home many within the VA staff turns its back on us. Then when we cry foul the VA says "Oh well, get over it because you aren't getting anything, and by the way, that isn't how it happened. Here's how it really happened…" And then their manufactured lies and untruths are created and stuck to on multiple levels of leadership in order to suppress, bury and deny any wrong doing. In doing so any veteran who serve this country as well as any honest VA employees suffer and pay the price for this revolving door in abuse of power.
It seems only fitting to include Jane Addagatla, MD and Acting Site Manager of the McClellan VA Outpatient Clinic as it was her abuse of power that led to the negligent actions of one of her subordinate doctors; the same doctor, Dr. Digpal Chauhan who caused my death at home. Even though multiple V.A. employees disclosed to Jane Addagatla their concerns about veteran patient safety and the lack there of, concerning Dr. Chauhan when treating vets, she turned a blind eye to it according to VA employees.
Jane Addagatla, MD, Lead MD at McClellan Outpatient V.A. Clinic and Acting Site Manager
Dr. Jane Addagatla's involvement consists of intimidation, abuse of power affecting patients and beneficiaries, failure to report personnel and veteran injuries or accidents such her testimony in the investigation of my tort claim stating Dr.Chauhan delivered "standardized care" to me, endangering the safety of and/or causing injury to personnel through carelessness and negligence. How many more dangerously practicing MD's under Jane Addagatla's watch will be allowed to continue practicing medicine causing harm to veterans at the V.A.?
David Stockwell, V.A. Northern California Healthcare System Director
On Thursday, October 08, 2015 at 11:52 AM Director Stockwell sent an Email to All Staff regarding a Media Story that showed a Veteran crawling into the Emergency Room at the Mather, CA Hospital
Honoring Our Veterans with a message of importance as: High.
"I am writing to you with a somber and sorrowful perspective as later today I will be interviewed by a news station to discuss an incident that happened at the Sacramento Medical Center's Emergency Room in July. During this visit, our patient parked outside the Emergency Room thinking he was having a medical emergency and felt as though he could not walk himself into the ER. His wife tried several ways to get the staff to help her husband and unfortunately, in this situation, we did not respond in a way that honors our patient."
To date, Jane Addagatla and David Stockwell have refused to communicate with me or be interviewed when asked. Gloria Salter could not be located.
"Veteran's Intel"
A request from Clausen: Myself and several others are attempting to raise funds to print an Exposé on the Veterans Affairs Committee (VA). The report is 60 pages of information related to the lies and misinformation connected to claims and numerous misdirection's that the VA apparently believes will keep Veterans quiet about their disability and Tort claims filed by injured and disabled Veterans.
The title "Veteran's Intel" will be the name that our organization will be using. If you elect to help with the printing of our first publication please make your check payable to: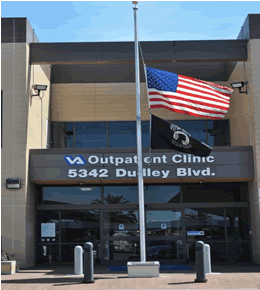 Veteran's Intel
P.O. Box 3915
Citrus Heights, CA 95611.
The following is the cover of the 60 page colored booklet that will be printed and distributed when funds are available.
Other VA stories by Clausen
1 - VA and Government Dishonesty Continues
2 - VA's Unethical Mental Health Actions
3 - Veterans Administration Further Injures PTSD Veterans
4 - What Obama Administration is Doing to the American Veterans
© 2015 Barry R. Clausen - All Rights Reserved
---
Mr. Clausen's new book: FBI, Murders, Conspiracy & ATF Contrived Charges - The Peltier case [Kindle Edition] is available at Amazon.Com
As a result of one of his investigation into the Unabomber (Theodore John "Ted" Kaczynski, an American anarchist and serial murderer) case Mr. Clausen has been a guest on over 250 U.S. and Canadian radio talk shows and TV news shows including ABC, CBS, NBC and repeatedly on FOX News. He has been featured or quoted in over 800 books, magazines and news articles including the San Francisco Chronicle, Washington Post, Vancouver Province, Canada's B.C. Report, New York Times, Newsday, Seattle Times, Oregonian, Sacramento Bee, Christian Science Monitor, The Dallas Morning News and a lengthy article beginning on the front page of the Wall Street Journal.
Mr. Clausen's information has been translated and used by publications in many foreign countries including Japan, Ireland, England, Turkey, Germany, France and Chile. In 1994, a film crew from Danish TV-2 flew to Seattle to interview Mr. Clausen for a television documentary about international and U.S. extremist organizations. The documentary, A MAN IN THE RAINBOW, was subsequently aired in several European countries.
E-Mail: unfrend1@yahoo.com
---