I barely need to reiterate what you already know: the close links that exist between our people and the people of Venezuela and Hugo Chavez, the promoter of the Bolivarian Revolution and the United Socialist Party he founded. —Fidel Castro
When you see people starving in Venezuela and fleeing into neighboring countries and realize that this is a country that once had the world's largest oil reserves, you realize that they've ruined a very good prospect with ideas that sounded good but didn't turn out well.  —Thomas Sowell
We're in a global war, facing an enemy alliance that runs from Pyongyang, North Korea, to Havana, Cuba, and Caracas, Venezuela. —General Michael T. Flynn
Venezuela sits at the northern tip of South America with Columbia on the west and Guyana on the east.  The country is collapsing. The constant blackouts have put hundreds of patients at risk and many have already died, food is rotting, and water is at a shortage. According to media reports, schoolchildren and oil workers have begun passing out from hunger, and sick Venezuelans have scoured veterinary offices for medicine. Link  Malaria, measles, and diphtheria have returned with a vengeance. The country's infrastructure is falling apart along with their decaying power grid, and telecommunication networks have collapsed.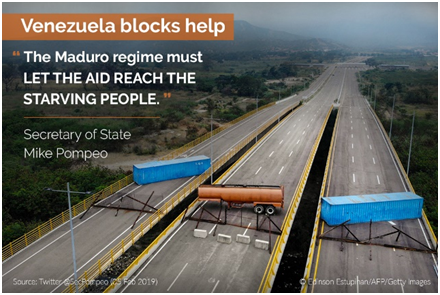 America has offered humanitarian aid, but Maduro has rejected it.  He is taking his cues from communist Havana.  Unfortunately, Venezuela never diversified; oil dominates their exports and government revenue and barrel prices of oil are down.
With Venezuela's collapse, Maduro is begging Beijing; China's price will be high as Venezuela's debt to them is already in the billions.  Xi Jinping needs a presence of power that encourages foreign governments to believe they should play ball with Beijing, not Washington. And that means China's increased military presence around the world, and what better place than Venezuela or one of her islands in the southern Caribbean.
Would Maduro risk U.S. ire by allowing Chinese basing rights? I think so. Maduro is already increasing his rhetoric against Washington and has repeatedly threatened Colombia. At the same time, the Venezuelan leader knows the U.S. and its allies believe he is an irredeemable despot: They want no part of a rapprochement with his regime.

Xi Jinping, Putin and Maduro
The Venezuelan and Chinese economies seem like they could hardly have less in common. The government of Nicolas Maduro has looted the state-run oil monopoly company Petroleos de Venezuela (PDVSA) to pay for the "Bolivarian revolution," the socialist movement under the late leader Hugo Chavez. Eleven billion has been stolen from PDVSA in a decade.
With oil prices down, the country is unable even to repair rigs or pay workers to generate income, and the government now faces the prospect of a mass uprising. Meanwhile, half a globe away, China's gleaming malls stand in stark contrast to Venezuela's empty shelves.
But Venezuela's ruinous state has more to do with China than one would think, specifically, with Chinese President Xi Jinping's plan for expanding China's global influence through financial diplomacy.
Thanks to a malevolent dictatorship pushing disastrous economic policies aided by another communist benefactor willing to extend near bottomless credit, the country is at collapse. This same toxic mix is present throughout many of the countries receiving large amounts of Chinese lending under China's Belt and Road Initiative.  China provides large amounts of ruinous lending that pushes developing countries to financial ruin.  The Belt and Road Initiative scheme isn't offering concessionary lending or international aid but market-based lending rates with high-interest loans. The borrower countries then have to use Chinese firms, inputs, and workers to build out their railways and ports. The Chinese firms are third rate at best.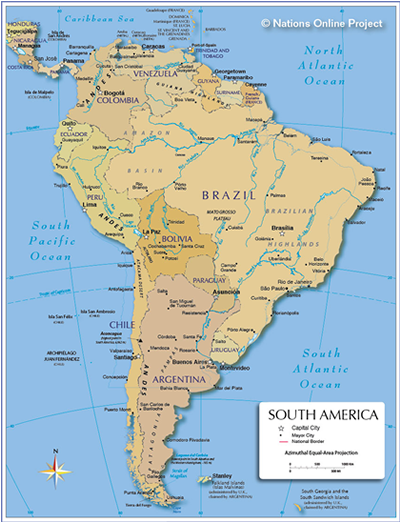 Since the economic shift in Venezuela, up to 5 million Venezuelans are estimated to have left the country crossing the border mostly to Columbia, while inflation in Venezuela hovers around 1 million percent.
According to a UN report, about 90 percent of the population lives in poverty. The country's oil revenue is at its lowest in three decades.
America Supports Opposition Leader Juan Guaido
The two communist countries of China and Russia have kept Venezuela afloat by lending billions to the economically crippled petrostate, sometimes with cheap oil thrown in as a sweetener for the two creditors.  "Not only are they getting oil, but they've also gained access to pretty good acreage in Venezuela," said Helima Croft, global head of commodity strategy at RBC Capital Markets.
Those deals were struck with President Maduro, whose leadership is facing a serious challenge from Juan Guaido, and it's not clear what happens to that debt if Maduro is kicked out of office.  America would like to see Guaido take over the country, and apparently so would the Venezuelan people.  However, Russia and China are working in and out of the shadows, complicating U.S. efforts to foster change.
Venezuela is indebted to external creditors by a total of something close to $100 billion.  Yet, the socialist state is home to the largest oil reserves on the planet, but endemic corruption has devastated its economy. Beijing and Moscow have helped the country stave off collapse by repeatedly extending financial lifelines — to the tune of tens of billions of dollars over the last decade.
Maduro's re-election last year was marred by charges of widespread vote-rigging, vote-buying, and other irregularities, but more fundamentally it failed to meet constitutional requirements. As such, Guaido, due to his role as head of the National Assembly, appears to be the legitimate president.
Guaido has been recognized by the U.S., Canada, Brazil, Peru, Colombia, and a slew of European countries.
China and Russia Support Maduro
Juan Guaido is not recognized by either China or Russia. They back Maduro to the hilt because they have much to lose if his leftist government falls. From 2007 to 2014, China lent Venezuela $63 billion — 53 percent of all its lending to Latin America during this time. Of that amount, somewhere between $10-$25 billion remains outstanding to China and Russia's state-backed oil company Rosneft is owed another $2.3 billion, excluding interest.
There was an important catch to this largesse; to guarantee repayment, Beijing insisted on being repaid in oil, but when oil dropped to $30 a barrel in 2016, this caused Venezuela's price tag for serving its debt to explode. To repay Beijing, Venezuela must now ship two barrels of oil for every single barrel it originally agreed to.  Chavez' 2002-2003 purge of 25,000 skilled oil workers at PDVSA resulted in massive problems.  As well, reinvestment in the fields and help from foreign oil firms was gone.  Venezuela struck it poor.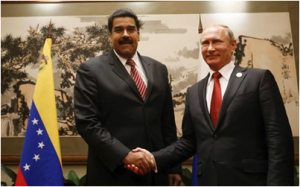 Venezuela's mother lode, the Orinoco heavy oil belt, holds more than a trillion barrels of tarlike bitumen, which makes it much more difficult to extract because when it comes out of the ground, it's almost solid and cannot flow through pipelines.  It then needs to be upgraded to something resembling liquid oil before sale. Doing all that takes the kind of cash and sophisticated know-how PDVSA lacked at the time.
The heavy oil needs chemicals, diluting agents such as naphtha, to turn into a lighter substance that can eventually be exported. Sanctions include a ban on US firms exporting these agents to Venezuela.
Military Advantages
"Russia and China are using Venezuela as a proxy conflict to challenge the U.S. This is more than just economic support. Russia and China are leveraging its economic support to establish a military-industrial presence in Venezuela," Joseph Humire, executive director of the Center for a Secure Free Society, an independent global research group, told Fox News.
China and Russia maintain crucial military facilities in the country, such as China's satellite-tracking facility inside the Capitan Manuel Rios Air Base in Guarico, while Russia has a cyber presence at the Naval Base Antonio Diaz "Bandi" in La Orchilla, an island north of Caracas.  Link
According to one U.S. intelligence and defense official, who was not authorized to speak on the record, the threat of "asymmetric warfare" looms large as the Venezuelan crisis deepens – especially given Russia's supply of arms and equipment to its Venezuela ally. "Maduro still sits on the largest proven oil reserves in the world. That's the grand prize. China could say that the more Venezuela becomes a pariah, the cheaper they want it," noted the intelligence insider. "And the more leverage Russia then has to build a bigger base in the Western Hemisphere, and closer to the United States nonetheless."
"At a minimum, they could harass the United States, if not cause a lot more trouble. This makes the Cuban Missile Crisis look like child's play."  Link
Venezuela and Iran
In General Michael T. Flynn's book, The Field of Flight, he states, "The war is on.  We face a working coalition that extends from North Korea and China to Russia, Iran, Syria, Cuba, Bolivia, Venezuela, and Nicaragua.  We are under attack, not only from nation-states directly, but also from al Qaeda, Hezbollah, ISIS, and countless other terrorist groups.  Suffice to say, the same sort of cooperation binds together jihadis, Communists, and garden-variety tyrants."
"Once we bailed out of Iraq in 2011, the power of the Islamic Republic immediately expanded and rapidly filled the void left by our departure.  The mullahs have already established strategic alliances in our own hemisphere with Cuba and Venezuela and are working closely with Russia and China."
General Michael T. Flynn is absolutely correct.
As Iran and Venezuela become increasingly isolated and sanctioned by the U.S and much of the international community, the two governments are said to be tightening their bond – with the help of Tehran's proxy group, Hezbollah, in the middle of the action.
"Training between Iran and Venezuela has increased in the past few years as part of a larger plan between the Venezuelan regime, consisting of increasing the number of Hezbollah operatives and their supporters across Latin America," Johan Obdola, President of the Canada-based Global Organization for Intelligence (IOSI) and former counter-narcotics chief in Venezuela, told Fox News. Hassan Rouhani and Nicolas Maduro have established a very firm and close relationship, which was of course initiated by Chavez."
Drug Trafficking, Iran and Cuba
Caracas, Venezuela and Havana, Cuba are the only two places Tehran, Iran can fly into or out of with people and contraband.  Both are sanctioned by the United States. Venezuela's ambassador to the United States is defending his country's controversial airline service to the capitals of Syria and Iran — both countries that are designated by the U.S. as state sponsors of terrorism.
Drug trafficking within the Venezuelan regime is called, "The Cartel of the Suns."  Criminal cartels have always run drug trafficking but in Venezuela it is managed from within government.  Instead of sidelining those accused of drug trafficking, Maduro has promoted them to the highest offices, perhaps calculating that they have the most to lose if his regime falls and will therefore fight the hardest to preserve it.
The most powerful figures in the Bolivarian regime now have the taint of drug trafficking to differing degrees.
Colombia's criminal groups and Venezuelan political officials are connected to one another by the cocaine supply chain. Colombian groups produce coca and refine it into cocaine, and some Venezuelan elites' profit from its transit through their country. Though government action has weakened Colombia's insurgents and other drug traffickers, the cocaine trade remains a key, illicit industry that will continue to affect both countries.
In 2005 Venezuela severed ties with the United States Drug Enforcement (DEA), accusing its representatives of spying.  Following the departure of the DEA from Venezuela and the expansion of DEA's partnership with Colombia in 2005, Venezuela became more attractive to drug traffickers.  Between 2008 and 2012, Venezuela's cocaine seizure ranking among other countries declined, going from being ranked fourth in the world for cocaine seizures in 2008 to sixth in the world in 2012.
Venezuela has been a path to the United States for illegal drugs originating in Colombia, through Central America and Mexico and Caribbean countries such as Haiti, the Dominican Republic, and Puerto Rico.
Conclusion
While Chinese engagement could be seen by other Latin American countries as an attractive path to development, the short-term benefits often lead to long-term dependency. Chinese investments focus on extracting natural resources and trading high value-added manufactures from China for Latin American commodities. China's appetite for commodities will only increase. Link Their plan is global…in 30 years they expect to be the world's superpower.
© 2019 NWV – All Rights Reserved
E-Mail Kelleigh Nelson: Proverbs133@bellsouth.net